Anaesthesia Workshop
Anaesthesia Workshop
How can I make my anaesthetics more stable? Can I block that? How do you do it?!
All surgery begins with anaesthesia, and it is critical that you are competent in this field. Developments in anaesthesia to relieve pain and suffering have facilitated today's increasingly complex surgical operations.
Improvements in drugs and equipment have contributed to a high standard of quality and safety and in order to benefit their patients, veterinarians need to keep up-to-date with the latest advances so that they can implement them in their practices.
Dr Fernando Martinez Taboada, a European Specialist in Veterinary Anaesthesia, will conduct this 1-day workshop bringing the vast experience he has gained working both overseas and in Australia.
This practical course will improve your skills in local anaesthesia techniques in your day-to-day clinical veterinary practice. From the simplest techniques to the most challenging, you will receive theoretical information followed by practical sessions to grasp the new skills, with adequate time to understand and master the techniques being discussed.
The workshop will include other aspects of analgesia such as continuous infusions, that can be used when local techniques are unsuccessful or inappropriate.
The day concludes with an outline of additional technologies that can be used in local anaesthesia, so the participants have an introduction to advanced practices.
This workshop benefits both those who want to start with the basic local anaesthesia techniques as well as those who want to improve on or learn more advanced techniques.
Nurses are encouraged to register for this workshop by calling the CVE customer service team +61 2 9351 7979
---
Register before the early bird rates expire to go in the draw to win a textbook 'Handbook of Small Animal Regional Anesthesia and Analgesia Techniques' by Phillip Lerche, Turi Aarnes, Gwen Covey-Crump, Fernando Martinez Taboada valued at RRP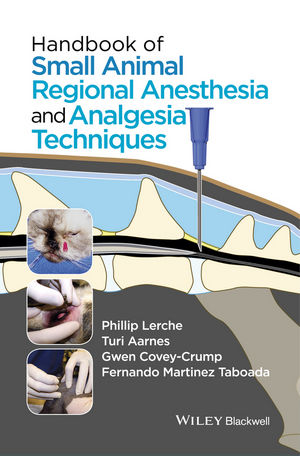 AUD $84.95. Sponosored by Jurox.
PROGRAM
Limited places remaining
Early Bird
20 September 2019
Veterinary Science Conference Centre
Australia
Course Fees
| Member type | Early bird | Full rate |
| --- | --- | --- |
| Member* | $1374 | $1447 |
| Non-member / eMember | N/A | $1608 |
*Members include: Practice, Professional, Part-time, Recent Graduate and Academic members
Sponsor/s